WHITEPAPER
Rethinking your Client Signing Experience?
The Accountant's Choice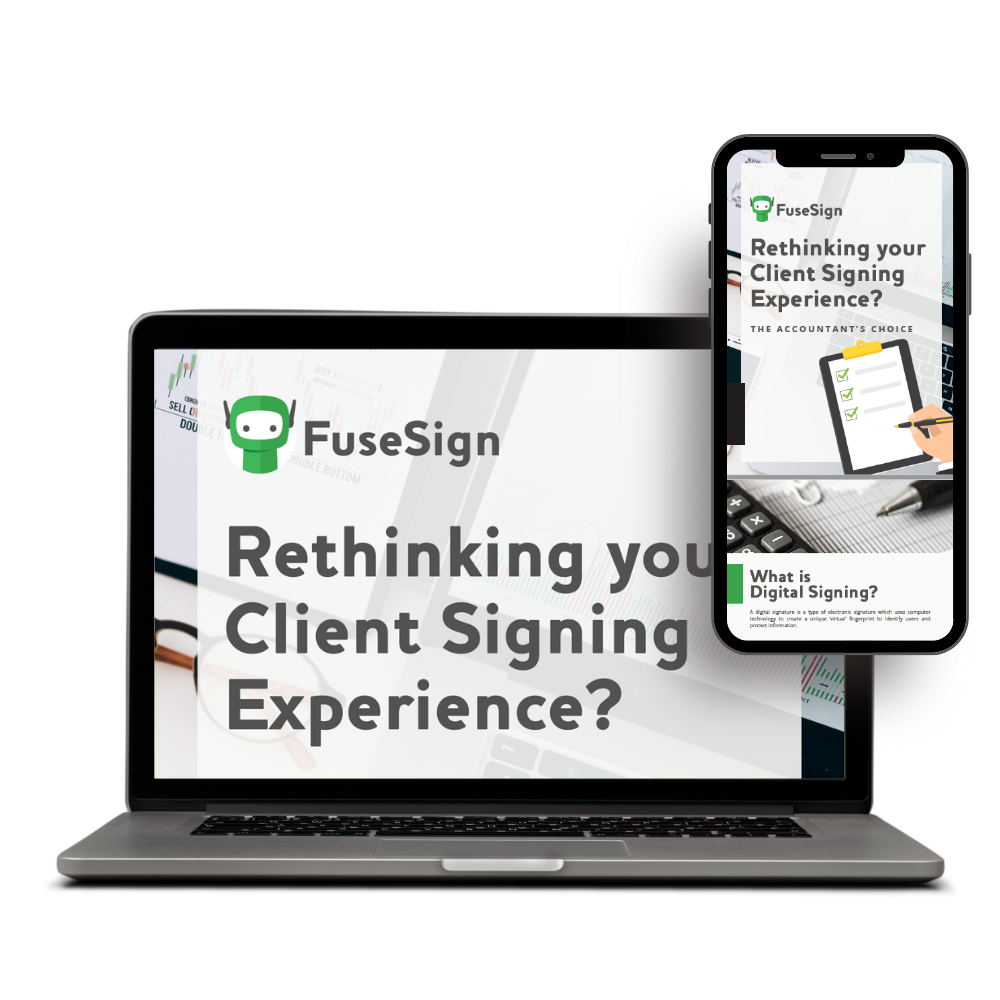 Want to learn more about Digital Signing, how it can help your business' efficiency and improve your client experience?
Send multiple documents to multiple recipients and have them signed and returned to you within minutes instead of days, all for the price of a stamp.
Built simply to handle the complex – we understand the complexity some document bundles we send out for signing require and FuseSign can handle it all; giving you the ability to set which recipients in a group can sign, view and not view each document within a bundle. Providing an easy signing experience for the client and a streamlined process for your team without giving up control or privacy.
Download this whitepaper to learn about:
Digital Signing and it's Applications

How Digital Signing Enhances your Client Experience

The FuseSign Difference

Best Practices for Sending Documents Securely

Implementing your Client Signing Experience Checklist